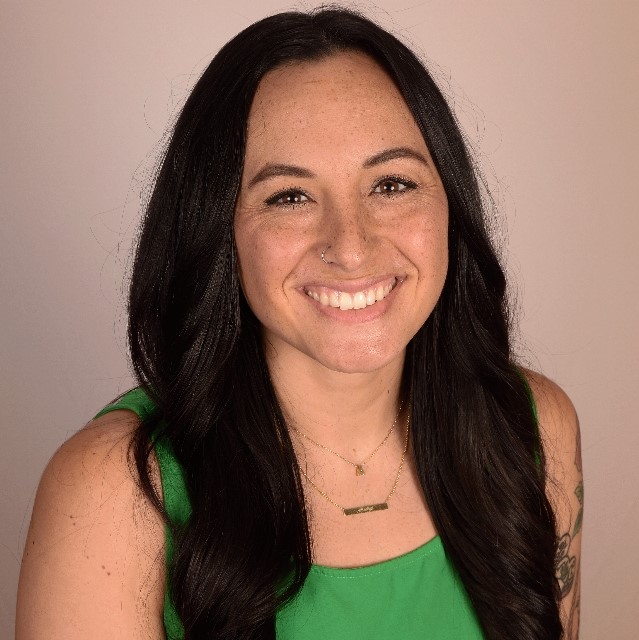 Ms. Amey
School Director
Hello! My name is Amethyst, or Ms. Amey, and I am the Director of Joyce's Toluca Lake Pre-School and Kindergarten. I have been at Joyce's for four years now, and I am so blessed to be a part of our amazing school. Before Joyce's I was a children's sports coach, and a full time babysitter. I am still attending college as I am always looking to enhance my education.
I have always known my calling was to work with children; they bring such fun, joy, and inspiration into my life. I was born in Los Angeles, but raised in Morro Bay, California. I serve at my church with Children's Ministry and with the Sound Team. I am an animal lover with two dogs, a cat, and a gecko, I am a Harley Davidson motorcycle rider, an essential oil advocate, and a Disney and Superhero "know it all". In my spare time, I enjoy reading, watching movies, playing sports, going to Disneyland, travelling, and spending time with my family, friends, and my amazing boyfriend.
Ms. Bonnie
Office Manager/Financial Advisor
Hello! My name is Ms. Bhanit, or Ms. Bonnie and I am the Office Manager/Financial Advisor. I was born in Thailand. I came to the United States in 1976 and lived in Maryland and Washington, DC Metropolitan Area for over forty years. I have my Bachelors Degree in Food Science from the University of Maryland. I worked in a Montessori School in Washington, DC as an administrative assistant and office manager for over thirteen years.
Before that, I was in the restaurant business for over twenty years. I decided to move to North Hollywood in August 2017 to be close to my daughter's family, and my first grandson who resides in Burbank. I hold another job as an insurance agent, but I am really enjoying working as an office manager at Joyce's. Although I am so busy, I still manage to see my grandson at least twice a week, and cook dinner for my daughter and son-in-law. My husband and I are still trying to make California our new hometown, and we are slowly getting used to the traffic!
Ms. Tati
Red Group Teacher
Hello! My name is Ms. Tati and I am Lead Teacher in the Red Group. I was born in La Paz, Bolivia and I moved to the United States when I was six years old. I graduated from North Hollywood High and later attended Los Angeles Valley College where I studied Child Development and Bookkeeping. I'm married and I have two adult daughters. I've been at Joyce's since 2003. I love to teach and I love to watch children learn. In my spare time, I enjoy dining out, going to the movies, camping and spending time with my family, friends and dog Sophie.